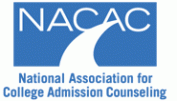 Certified Teacher and College Consultant
​
After graduating from Harvard with a degree in psychology with a focus in neuroscience, Tatum became a certified teacher and taught for several years in both private and public high schools. Since then she has designed, implemented, and managed two gifted programs which have been used as models for numerous programs nationwide.

As an educational consultant, Tatum created Custom Academics, LLC with two divisions: College Time Now and Tutor Time Now in order to serve the educational needs of students throughout high school and college. As a tutor, Tatum got numerous requests for help with college choices and applications from students.
​
Through the College Time Now program, Tatum has helped many students gain admission to prestigious universities such as Cornell and Brown, but Tatum is very focused on finding the best school, not necessarily by reputation, but based on the best school for each student to thrive and succeed. Since 2009, over 99% of College Time Now clients have graduated on time from the school they started at.
Tatum received her Certificate in College Admissions and Career Planning from Berkeley in 2014. This included over 200 hours of instruction from nationally renowned experts and an enormous amount of research, including visiting over 50 colleges. Tatum creates a custom package for each student based on their needs, goals, and budget. These services include: advisement on colleges to apply to, extensive essay help (this is very important and often overlooked), interview preparation, and advisement on scholarships and financial aid.

Tatum adheres to a strict code of ethics that includes those described in the Statement of Principles of Good Practice (SPGP) put forth by the National Association for College Admission Counseling (NACAC). Tatum is an active member of NACAC as well as the following organizations: The Harvard Club of San Francisco, the Western Association for College Admission Counseling (WACAC), and the Higher Education Consultants Association (HECA).